Christian Business Trade Show and Networking
Name:
Christian Business Trade Show and Networking
Time:
6:45 AM

-

8:30 AM CST
Event Description: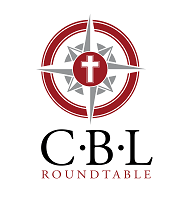 The Christian Business Leaders Roundtable (CBLR) will be hosting a "Business Expo" trade show on November 17th, 2017 from 6:45 AM until 8:15 AM (CST). The event is free and open to the public and will take place on the Campus of Brentwood Baptist Church, 7777 Concord Road, Brentwood TN 37027, in the Wilson Hall. Members of the CBLR group will have displays to promote their business, share their mission, and generate leads, referrals and advice from other business professionals. A free breakfast will be served to all registered attendees, featuring "walk and talk" food that will let participants eat while networking with members of the group.
The primary focus of the group's weekly meetings is education and interaction rather than networking, so the November 17th "Business Expo" represents a departure from the normal operations of the group and is an annual event.